I have a new Lo that is featured today on Daily Inspirations. It makes me long for summer. I am not a fan of winter (yes mom, we do wear coats in San Antonio!) So, scrapping some pictures from last summer makes me long for those hot lazy days. We teachers truly live for SUMMER!
"Sweet Summer"
I just love this new paper! My Minds Eye, I believe.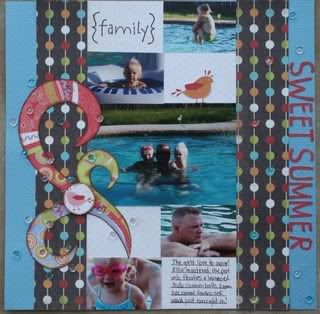 Here are a few I thought I would share as well. They are somewhat older (like February.)
"Just Like Mom"
My oldest loves to go to scrapbook classes! She is a true artist at heart and loves anything that requires creating (and alone time with Mom!)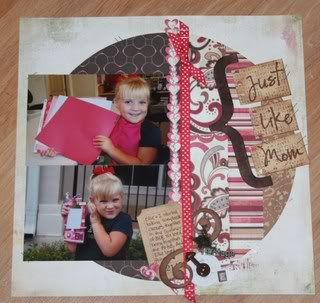 "Ready, Set, Go!"
My oldest on her first day of Kindergarten, I can't believe the school year is almost over!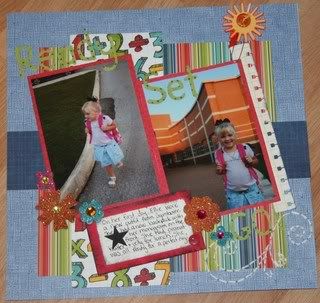 "Kinder"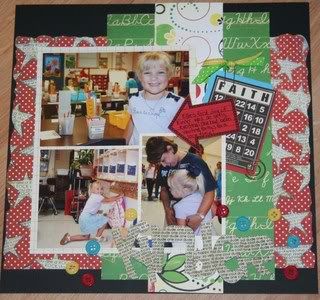 And, for all my fellow Twilighters…
Who's truck with old motorcycles in the back is this?? Yes, I have been stalking the blogs!! Pathetic, I know, but I just can't help myself! http://www.newnoonmovie.org/.
So I feel like my photos are too small? What do yall think? I am wondering if they look any different on your screen. How do I make the bigger with having them fall off at the side? Any suggestions???