Yep! I said it. Actually I am just repeating Ellie. Yesterday, she yelled down from the play room, and I'm quoting her exactly as she said it:
"MOMMMMMMY!!!! Emma has a screw driver! And she is SCREWING everything…including me!!!!!!!!!!!!!"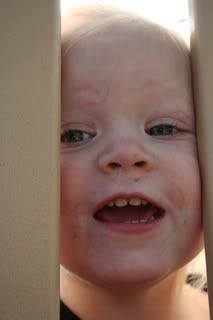 Look at that face! She kills me, the little touble maker, but so damn cute! Gotta write that one in the scrapbook!! LOL!
Here are a couple of new ones. Nothing spectacular, but, hey, they are done!
"What a Pair" I thought later it should have been called "My Sister's Keeper" since Ellie seems to think that's what she is!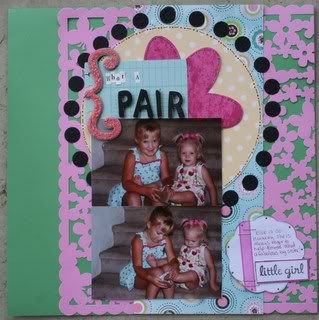 "We Have a New What???"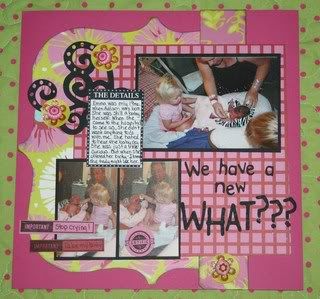 I used my new Stampin Up set called "Certified.' Love it!