AKA; Chilis Montery Chicken.
This stuff is AWESOME! Probably the best recipe I have discovered in YEARS! Another one of my favorite blogs, The Hungry Housewife, had it a few weeks back. You have to try it! Its soooooo yummy!
Here is a picture from her blog: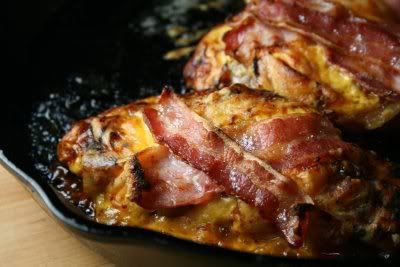 And here is the link:
http://thehungryhousewife.blogspot.com/2009/02/bbq-cheesy-chicken.html
Try it! Your family will thanks you!!