I have been holding on to these photos for a while, waiting for the perfect sketch. I have started ordering my pictures (some of them) as 3X5 rather than 4X6. I take so many pictures, but yet usually can't fit more than 2 or 3 on a layout. So, if I print them smaller, then crop them, they fit nicely on a page with out it feeling crowed.
Funny Girl (looks like I lost a bling on the bottom!)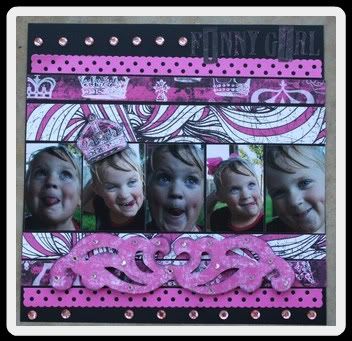 This LO has some flip up elements. I hid some pictures under the certificates that I couldn't really get scrapped. They were photos I felt needed to be included somewhere, but were not page worthy by them self… KWIM???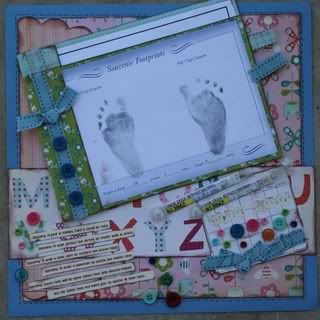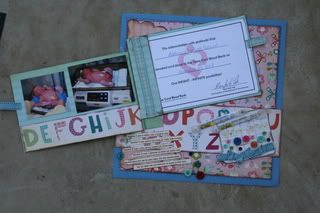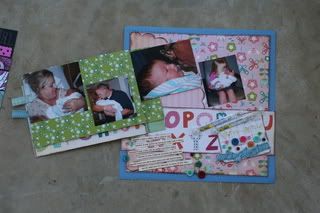 Here are some more swap items. These are for "Round Inchies." Fun to make, these little boogers!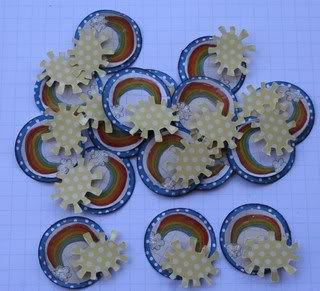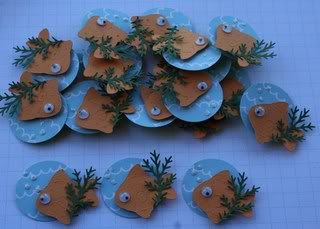 And these need something.. but what?? Any suggestions???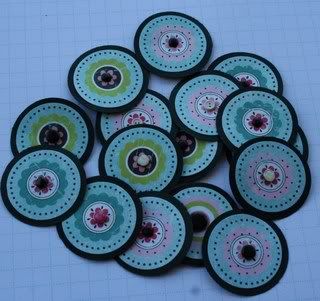 And this is my favorite of the week! Hubby and I had a date night on Saturday. We went to the movies (saw Slumdog- OMG!! Go SEE IT!!!!) They had one of those booths there to take your picture. So, we did!! LOL! Althought I hate these pics of me (my face still looks very PG!!) I had to scrap them. I can't believe its been 10 years. Its seems like only yesterday…
And check out this adorable paper! Brand new, just in at the LSS!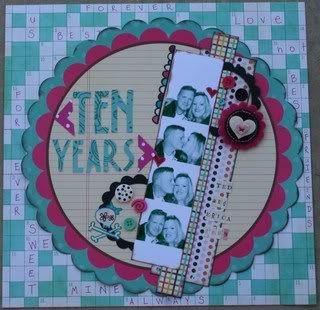 Leave me a comment, let me know you were here! Does anybody read this????